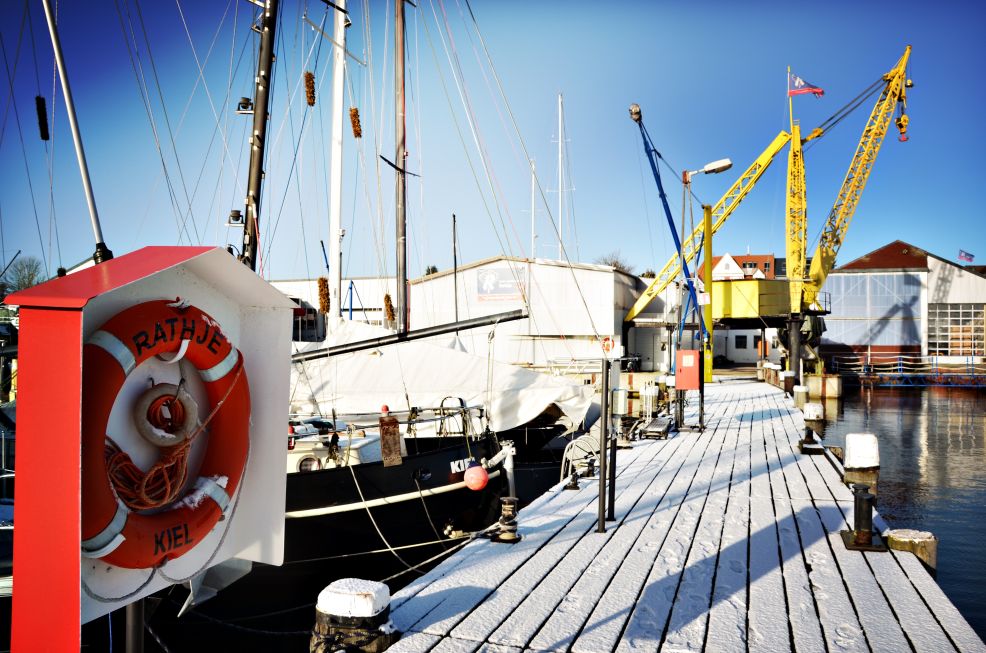 The Yachthafen Rathje is located in the middle of the Kiel Fjord, directly between the Friedrichsorter Lighthouse and the canal locks of Kiel-Holtenau. Yacht owners and boat enthusiasts alike will find a modern, safe marina complete with a new pier and a wave protection wall.
Yachthafen Rathje – Kiel's Marina with a Friendly Atmosphere and Tradition
The Yachthafen Rathje is part of the Yacht-und Bootswerft Rathje, a shipyard which has been firmly anchored in Kiel and the Kiel Fjord since 1922.
The location of our marina may be described as perfect, and not only because of its immediate proximity to the shipyard; located far in the Kiel Fjord, you can sail out of our marina relaxed and free of the swell of the Baltic Sea, regardless of wind and weather conditions.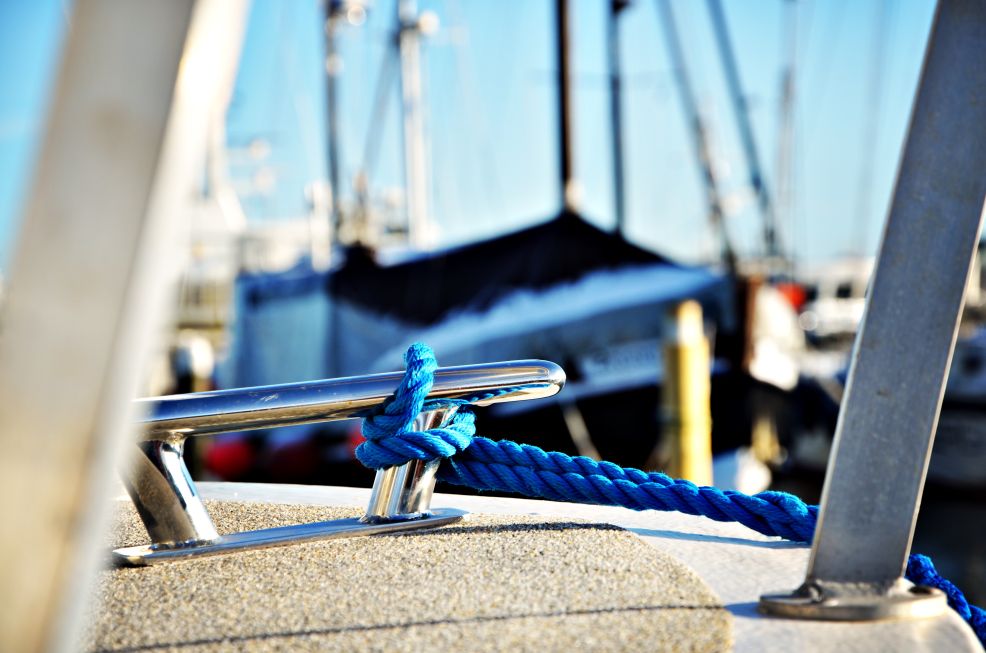 The route out of our marina provides direct access to the open Baltic Sea, offering numerous route options for day trips, holidays or week trips.
Whether you are sailing with your yacht in Kiel Bay or are planning a sailing trip in the Baltic Sea, Yachthafen Rathje is the best place to stay overnight or use as your port of departure for the entire holiday.
We will gladly send you an offer for a guest berth for the duration of your stay. You'll find our contact details and our contact form below.
Over the past two years, we have invested in modernizing the Yacht-und Bootswerft Rathje and the Yachthafen Rathje. All renovations were completed in the 2019 Season. Our completely renovated pier "Steg Ost" offers 24 additional berths—so we have berths for 100 yachts up to a length of 25m.
Are you planning a stay with your boat in Kiel? – We have modern guest berth with cosy atmosphere and great infrastructure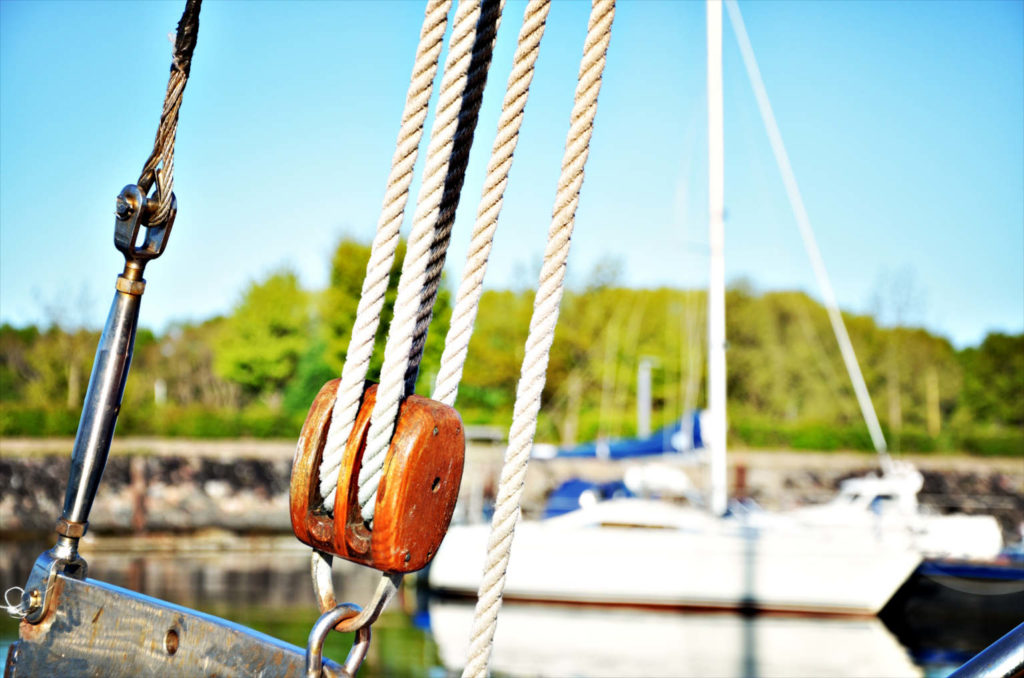 At the end of 2018, we had a 3,800m² solar plant installed on our roofs. This allows us to supply the yachts in our marina with environmentally-friendly solar energy, thus making our contribution to the energy revolution.
In September 2019 we opened our yachtshop, which presents you with a large selection of yacht and boat accessories in a cosy, maritime atmosphere.
E-bikes and load bikes with electric drive are available for rent in our marina, so our customers are mobile on land. With these methods of transportation you can easily reach the supermarkets in Pries-Friedrichsort, and bring your purchases back on board in an environmentally-friendly manner with little effort.
Kiel has plenty excursion destinations on shore
For excursions in closer surroundings or shopping tours to the big shopping centres in Kiel (CITTI-PARK Kiel or Sophienhof) you can rent electric cars from us and experience the fast driving fun of a Citroën E-MAHARI.
Our offer is rounded off by a shuttle service that picks you up from the airport directly, or takes you to popular events such as the musicals in Hamburg.
The well-known service and the experience of almost 100 years of traditional boat building and boat repair of the Yacht-und Bootswerft Rathje guarantee you expedient help, and an all-round service for smaller and larger repairs to your beloved yacht.
---
Additional reasons to choose the marina of Yachthafen Rathje:
The size of the marina allows for a personal and friendly atmosphere

Quick arrival due to excellent traffic connections

Comprehensive range of services for maintenance and care

Qualified personnel in the fields of wood and plastics works

The shipyard's broad range of services is complemented by our cooperation with a network of specialised companies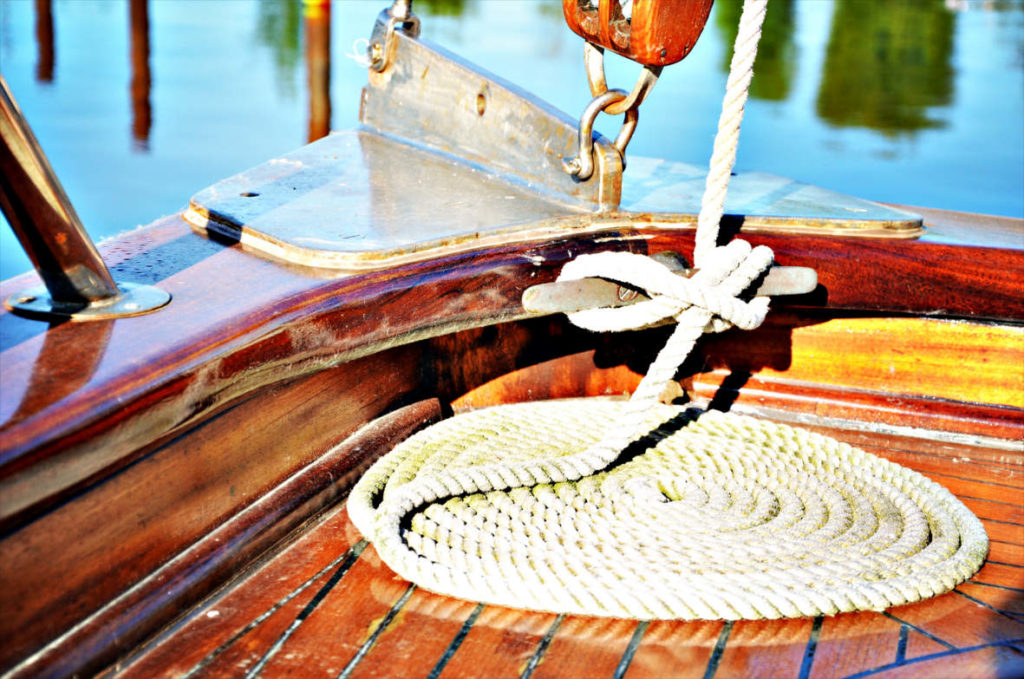 Two mast cranes enable safe rigging and de-rigging

A 25t crane, a 7.5t mobile crane, as well as our own transport and




storage systems ensure safe transport and storage of your yacht.

Winter storage areas in the halls as well as outside storage areas and, if desired, winter water berths

All berths (summer/winter) have their own electricity connections with meters. The 3,800 square metres of solar panels on the roofs of our halls will supply green electricity from the 2019 season onwards.

Freely accessible water taps at the jetty

Free WLAN access

If required, individual possibilities will be arranged to ensure a smooth "on board/off board" for our elderly and handicapped guests.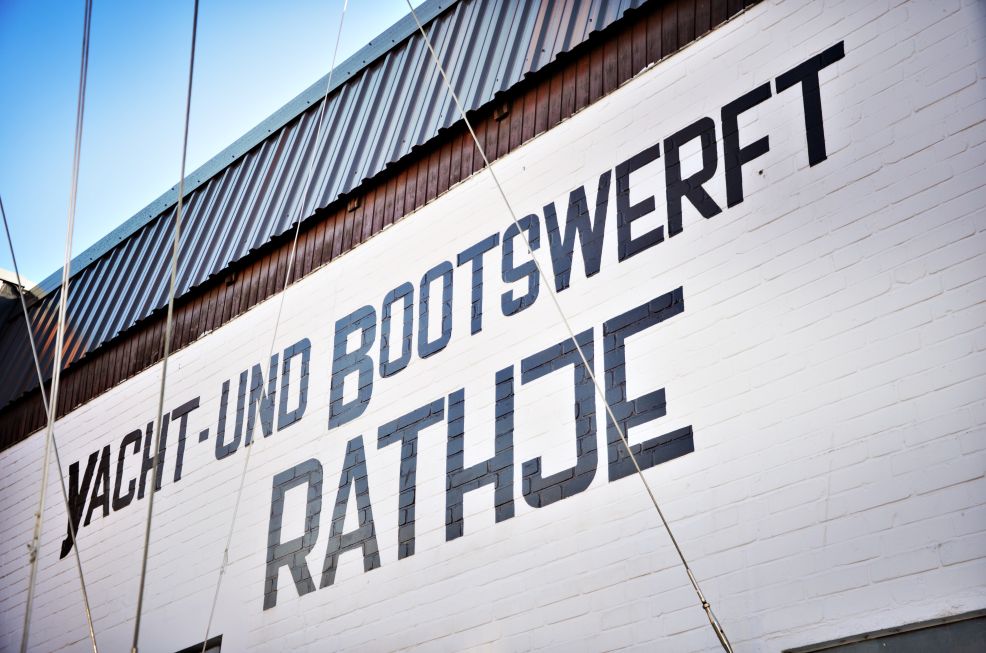 For skippers with handicaps, health restrictions or senior citizens, it is possible to arrange a 24-hour emergency telephone/emergency switch provided if required.

Sufficient outdoor parking spaces

Roofed-car parking spaces, with service on request (e.g. car




care)

Visitor parking lots

Guest berths

Easily accessible waste separation systems

Faecal suction station (in planning)

Each jetty has a loading and unloading area for arrival and




departure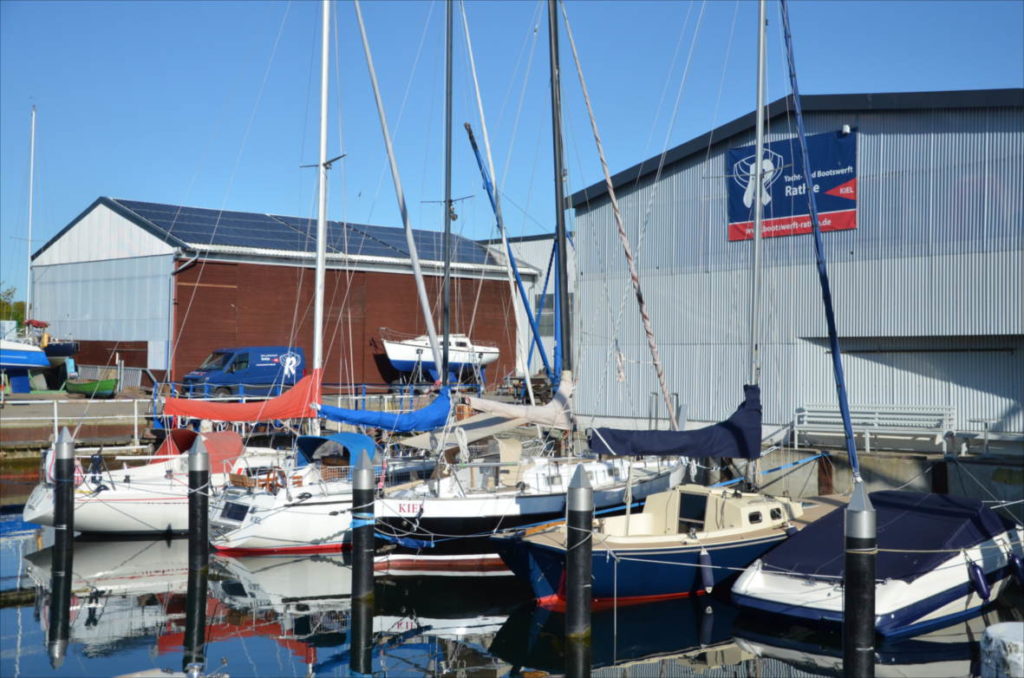 Modernised sanitary facilities: WC and showers as well as




washing machines (completion 2019)

Individual support on request

Refrigerator filling service plus shopping services

Barbecue area

Shuttle service for arrival and departure (for an extra charge)

Excellent supply options: Supermarkets, large selection of shops, doctors, etc. can be reached in a few minutes by bike, or you can also do your shopping by bus or with our rental cars. The bus stop is a few steps from the marina; from there you can also easily reach Kiel city centre in about 25 minutes, as well as Kiel-Schilksee and Strande.
---
Do you have any questions about our guest berths or our winter storage? Or do you have other questions about our offers?
You can reach us by e-mail (Marina@Yachthafen-Rathje.com) or by telephone on +49 (0)431 220 92-24.
Alternatively, you can also use this contact form. We will get in touch with you as soon as possible!